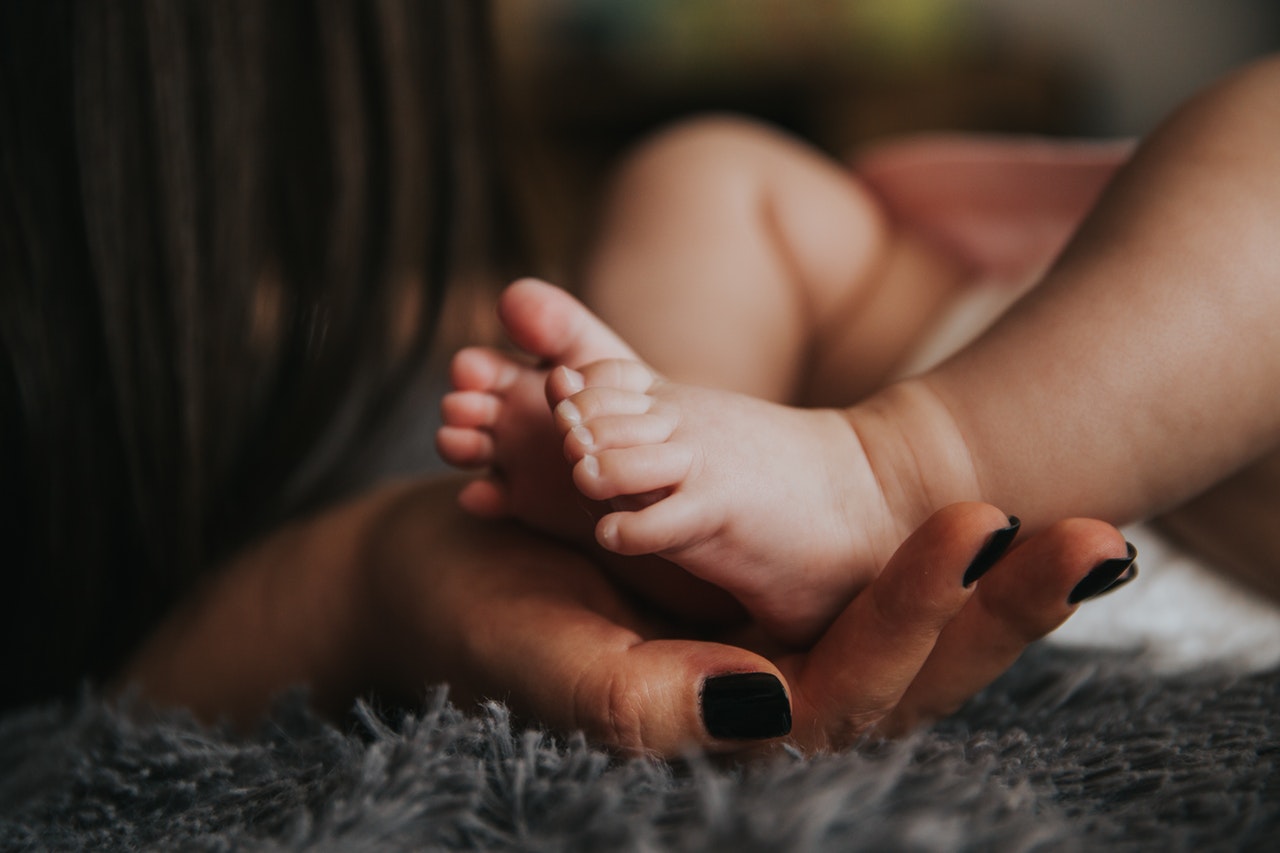 Motherhood: Who Am I?
"Mother is the name for God in the lips and hearts of all little children" – William Makepeace Thackeray
I am a mother. I have been for over 15 years now. From the first moment I knew that I was pregnant I took the title and wore it proudly. There is nothing I would not do for my kid. She has been the center of my world since before she took her first breath.
But it has now been 7 months since the last time I saw her. 7 months since I hugged and kissed her. 7 months since I could hold her hand and tell her that I loved her. Those 7  months have made me question everything that I am.
Being a mom is a full time job. Being a single mom is a full time job with overtime. It has certainly been a struggle and I have certainly made mistakes. But first and foremost, before everything else, I have been a mother. It is the ultimate way I define myself.
For the past 15 years every day has revolved around my child: when she eats, when she sleeps, when she goes to school, when she has activities. My schedule has been dictated by her needs and wants. It is not good or bad, it is just the way the world of being a mom works.
I always had her with me, no matter where we moved to. It did not matter that I didn't really know anyone when we moved to South Florida so I could attend school, I had my kid. She was my constant, my familiar face. She gave me purpose.
When I have had rough patches in my life, my child help keep me going. I couldn't fall apart because she needed me. I couldn't give up because who would take care of her if I didn't? She has been at the heart of every decision I have made, right or wrong, I took her into consideration.
[amazon_link asins='B07256PS71,B01MQFBOQ1,B07C2QYNWX,B071Y5DH6B,B076Y23FBS,B01B5V7RWQ,B07CV3WWKV,B07197KJ51,B004XZFZC6′ template='ProductCarousel' store='biancanetta-20′ marketplace='US' link_id='f8217e10-57bd-11e8-9d0c-ff10ed43b878′]
Now I have had to make a decision that is breaking my heart in two. Recently I got married. My husband is Canadian. The Pros fell that it would be better for me to move than him. There are better job opportunities for me in Canada. Better pay. A chance to live in a part of the world very different than my native Florida. An opportunity to become more financially sound than I have been.
But then there are the Cons. My daughter is in high school. It is already a time of change and anxiety for most people. Uprooting her to move to a new country and start a new school is quite a bit of drama for anyone, let alone a teenage girl. Then there is college. She wants to go to a university in our hometown.
It doesn't make sense to make her uproot her life for less than 3 years, only to have to turn around and go back home to begin again. My wonderful family has offered to let her stay with them so she can finish school. She wants to stay near her friends and work on her classes. In all fairness her grades are better than they have been in years.
But where does that leave me? During the process of completing immigration paperwork and waiting, I cannot work. I try to stay busy with my writing and blog, but I find myself lost. My days used to be filled with picking my child up from school, making sure she had food, binge watching Supernatural on Netflix with her. But suddenly they are empty. So empty.
Skype calls and texts don't fill the void for me. I ask myself every day "Did I do the right thing? Am I still a mom?" I miss her terribly. To make it worse I am not sure when I am going to get to see her again due to red tape and paperwork hold ups.
I found that I have been questioning myself and who I am. So much of that has been being a mom, but now I am suddenly not. Or at least it feels like it. I know that all children eventually grow up and leave the nest, but this was not something that I was prepared for. I wanted to bring her with me. I always want her with me.
I find myself making the hardest decision I have ever faced: Do I let her stay or do I make her move with me?
The selfish part of me wants to make her come with me. I tell myself that she is a kid and that it is the best thing for her to be with her mom. But is it? Is being with her mom alone enough to offset the trauma of moving and adjusting to a new school, town, country? All in the middle of high school?
From my own experience, when I was a teenager, I moved around quite a bit and lived with multiple different family members. I remember how hard it was. I remember the struggle to fit in with kids who had been going to school together since kindergarten. I remember the feelings of isolation and loneliness. Why would I want to put my own daughter through that? I don't.
Remembering my own past moving traumas doesn't make this any easier. I am stuck with the fear that no matter what, she will hate me. Either for abandoning her, or for forcing her to abandon her friends. I feel that I am in a no win situation. Who's heart do I break, mine or hers? Is there a right answer, or am I stuck in a Lady or the Tiger scenario?
As a mother, I am willing to take the heartbreak for her, I don't want her to hurt. But where does it leave me? Am I still a mom? If I am not there everyday for her, to make sure she's ok and taking care of herself, then what is my purpose? What do I do with myself? Who am I? If I am not doing this for my child, then who am I doing it for? I feel so incredibly lost.
Now begins the hardest struggle I feel that I have ever faced: defining who I am without my daughter. Being her mother from a distance. I imagined this process being a slower one. She would graduate form high school. I would let her live with me until she finished university and could stand on her own feet. But that is not how our story appears to be going. Instead of slowly detaching, we are separated all at once.
All I can do is hope that this is for the best and that I am being a good mother by doing what is right for my child, not what hurts the least for myself.